How could I ask you ?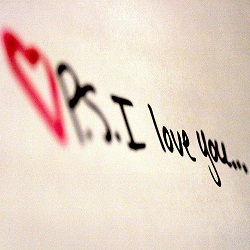 The way you move away,
The way you keep on walking,
Do you even dare to turn back and see,
Someone really lookin at you,
To become yours completely?
Do you even dare to see something is there,
something that is yours forever,
waiting you to look back,
siting at the clock and sees your dream forever.
Oh my dear one,
Oh my near one,
Oh my mighty one,
Someone is looking at his window to see,
you come back to thy life,
And save the heart that bleeds drop one by one.
My heart keep beating like a sound,
My mind keep thinking in round and round,
My hands keep shaking has if I am drowned,
My lips keep drying like a dessert,
My eyes keep looking like a mound...
Today I may disturb you,
But I feel the love for you,
I am nothing more then you,
There is a awesome thing in you,
That I can not express to you.
The day I not see you,
I keep looking for you,
Who will love you so crazy,
The way I am in love with you...
Today if you can be with me,
I would see some blessing from you,
I think the world is so mighty to you,
That i can't to express how it goes through me...
It's just words from me to you,
I wish you have some time to go through me,
I wish you may feel the way I feel you,
I keep thinking on you,
I keep telling you,
How much I am in love with you...
Today is what I have you,
Today is something I want to make it forever with you,
I may be something small in all for you,
But I wonder how you can find so small again in you...
I just want to say,
I miss you,
I just want to pray,
I see the same love in you.
I be same for you forever,
I be the one whom you can hold forever,
And I keep loving you forever...
If in real for you all this is nonsense,
Then oh dear, please forgive me,
I am just the small one,
Who keep thinking about the only one.
So how can I ask you?
To have me like the one and only in a billion....